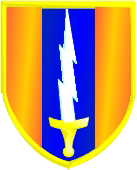 APO 96349
By whichever name you knew it, the place remained the same. My tour of duty was from July 1969 to July 1970. This site is dedicated to men and the family's of those who served.
To clear up a little confusion, I went back to old pay statements and these are the changes I found there starting with my arrival in July of 1969. Why they kept changing the name... who knows?
Jul 69 - Da Nang Signal Bn
Sep 60 - Da Nang Signal Co
Apr 70 - USA STRATCOM FAC Da Nang
The pictures displayed in these pages are from a yearbook created by our unit. My own book was lost years ago, however I happened to track down Lester Ross. (back then SP/5 Ross) who still had his and was kind enough to have it photocopied and mailed to me. It's taken some time to get them all scanned and cropped.
If anyone has any other photo's or information concerning this unit I would love to hear from you. Please contact me sirpepsi@sirpepsi.com
View My Guestbook
Sign My Guestbook



[ - danang1 ] [ - danang2 ] [ - danang3 ] [ - danang4 ] [ - danang5 ] [ - danang6 ] [ - links ] [ - about ]